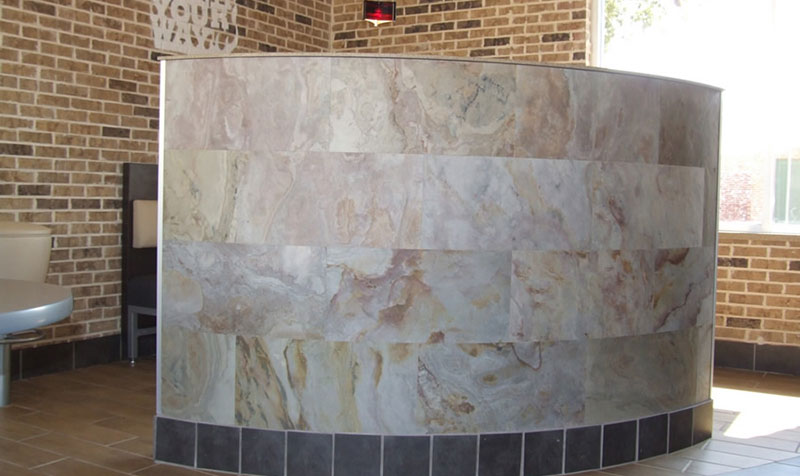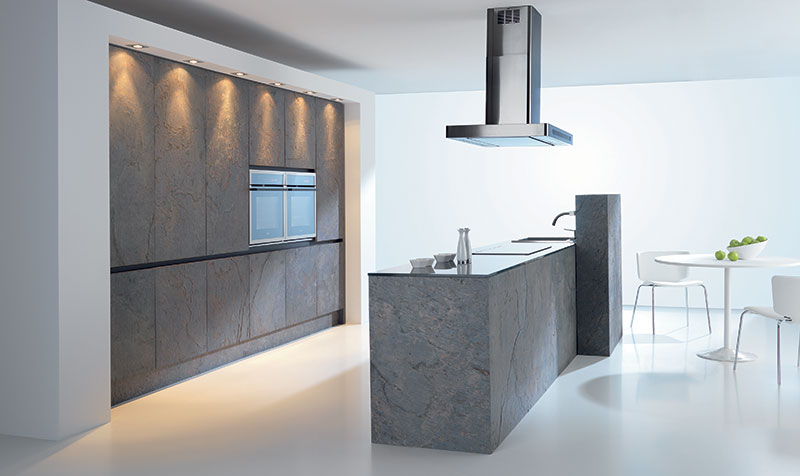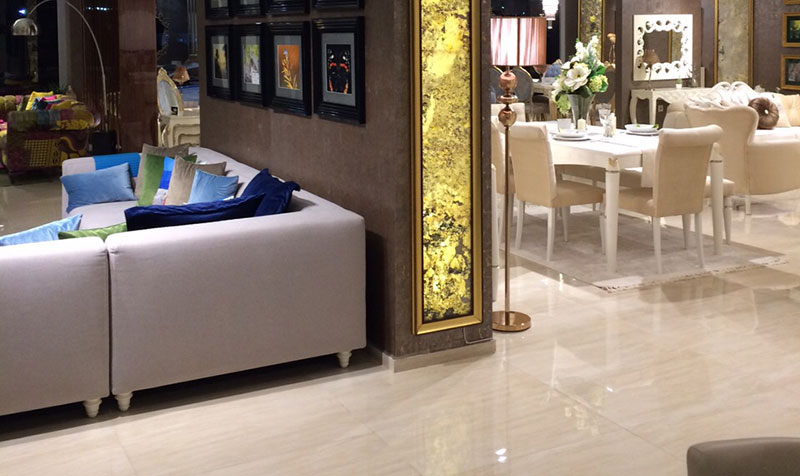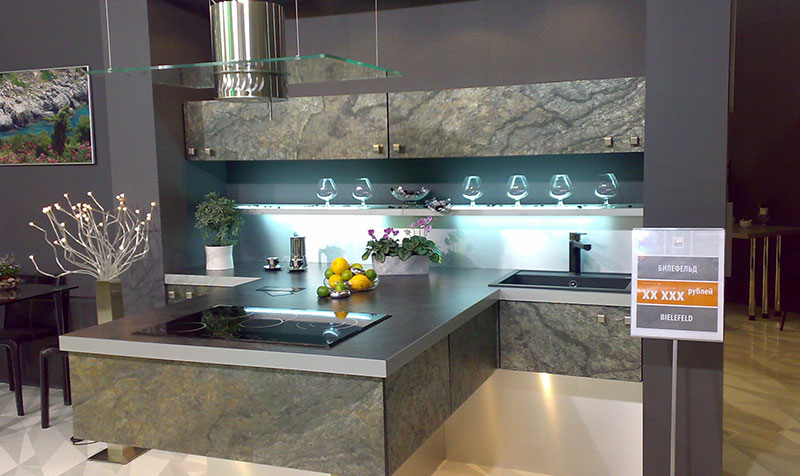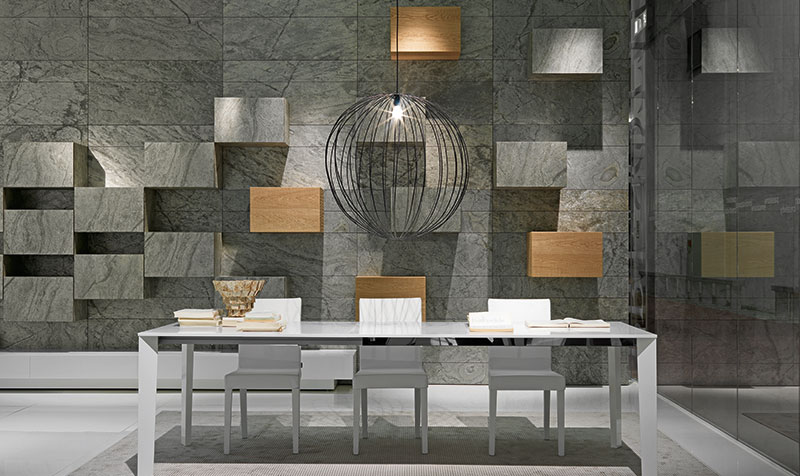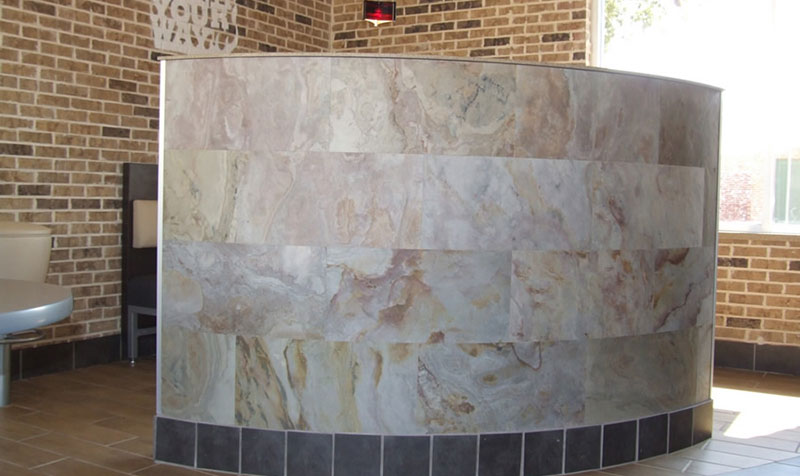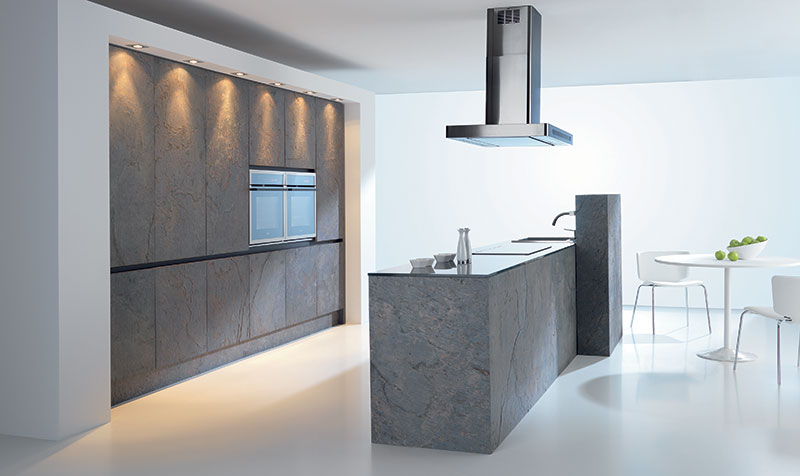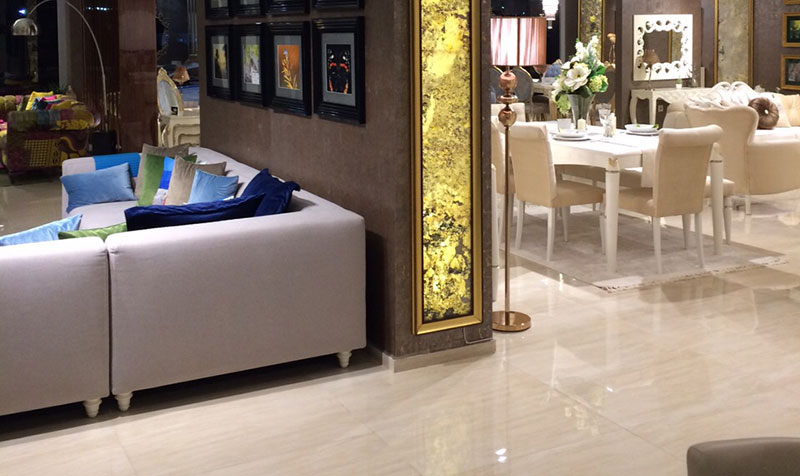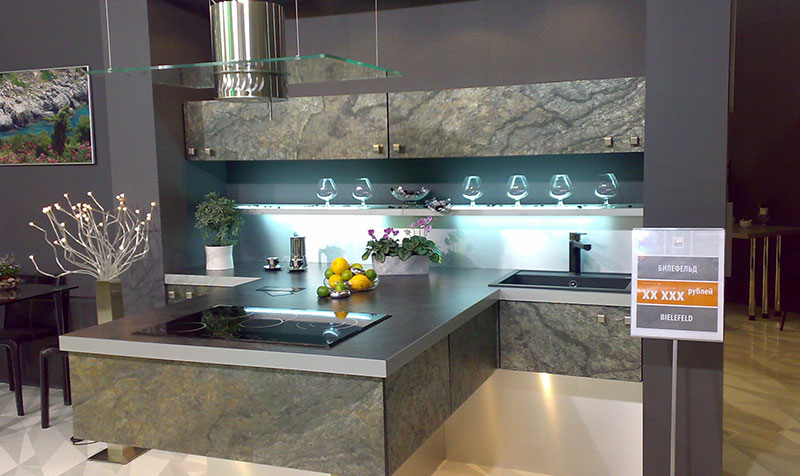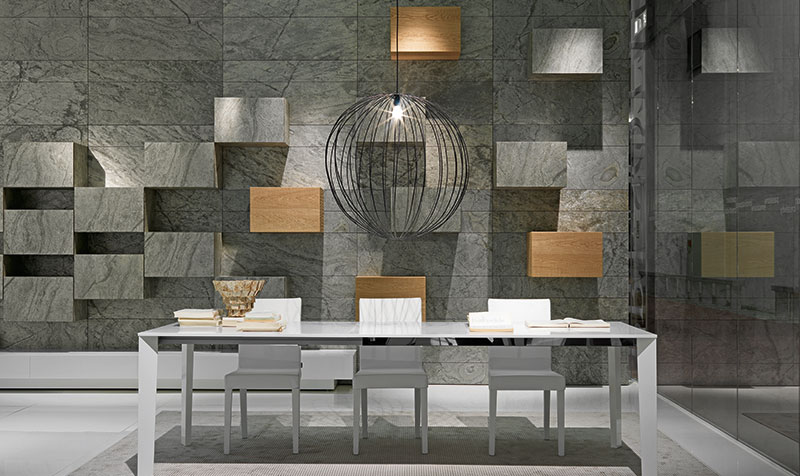 NANOSTONE®, the thinnest stone in the world...
Nanostone®, the thinnest stone in the world, Despite its super-thin slate thickness of 50-100 µ, the surface structure is still intact and is astonishing with its unsurpassed visual look and feel. The fleece backer reinforced from water-jet hardened fabric without any chemical binding agents is the actual thickness of the material. It is suitable for post-forming applications like Wall Covering, Interiors, Handbags, Jackets etc. It will conform to a radius as small as 2 millimeters. With its outstanding technical characteristics NanoStone® extends the capabilities of the application and product line to new horizons.
As light as a feather and very flexible. It may be thermo-formed, three-dimensionally formed or wrapped and is suitable for post-forming applications with no problems. The raw stone surface is protected against dust and damage by a silicon emulsion.

Thus NanoStone® was born - extremely thin and flexible.
FEATURES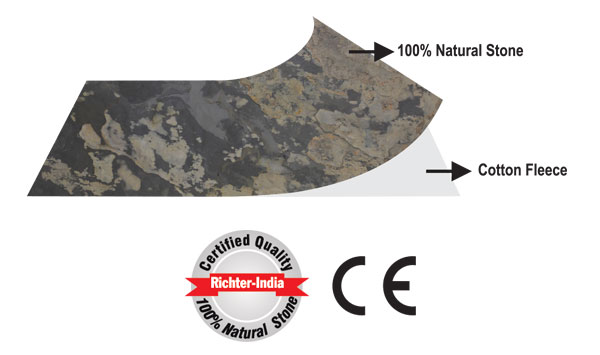 100 % Natural Stone Surface
Thickness 50-100 microns
Extremely flexible and can be applied on curved surfaces
Available in sizes upto 2400 x 1200 mm
Easy Transportaion
Easy Handling
Easy installation
Eco Friendly
COLOUR
There are enough colors, backings to apply to about any idea. The market segment is expansive.
Stone Sizes (in mm)
1200 x 600, 2400 x 1200
Note: Other sizes are available on request